As I've mentioned before, I use the site Elance for finding work sometimes. It's been going through some corporate-side changes lately, including merging with Odesk, out of which they have formed a company called Upwork. Elance still exists, but they're aggressively trying to get Elancers to set up their profiles on the new Upwork platform, as well.

Amid all this restructuring, they've sent surveys out to Elance users asking for opinions about potential changes to the way they take service fees out of the amount of money clients pay freelancers for work done through the site. Currently, this service fee is 8.75% for every single job on the site, large or small. Freelancers choose how to factor the service fee into their bids (that is, swallow it, charge it to the client, or split it).

The survey proposed a new fee service plan in which the amount charged would depend on how much work you've done with a specific client. Different survey takers received slightly different numbers in the proposed pricing plan they were shown,* but this was mine:

Powered by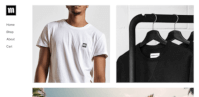 Create your own unique website with customizable templates.